Crazy Rich Monsters
NEW RELEASE
A Dark Contemporary Enemies to Lovers Romance
The biggest secret in the Hamptons isn't that I killed Carter Calloway, it's how I got away with it…
Trigger warning. This is the first book in a dark, enemies to lovers romance/bully romance. With VERY dark themes. Intended for readers 18+.
Where can I buy Callie's Books?
Callie's books are available through Amazon Kindle Unlimited as well as other major book retailers including: 



Dark Contemporary Enemies to Lovers Bully Romance

Dark Contemporary Enemies to Lovers Romance

Dark Captive Mafia Romance

"You're mine, Esmeralda."
His amber eyes track me as I move away from him slowly. He's a predator in the wild and I am his next meal. His scent and presence are so overpowering that it makes my knees tremble in anticipation.
Never have I been this attracted to a man, especially a man that I should hate. Especially from a man who's taken everything from me.
Blood and Beauty is a dark, modern-day, mafia spin on Beauty and the Beast.
Dark Reverse Harem Contemporary Romance

The White House is filled with D…
Dakota, David, Declan, and Derek are American Royalty. 
As the first sons, the infamous Hartley brothers know how to create a scandal—and avoid the consequences.
They run their world with plenty of lust, sweat, and emotional games. And as the daughter of the Vice President, I'm stuck with them, day in and day out.
They think they can have anything they want—including me.But I'm not some innocent, delicate flower who can be easily manipulated.
And when they make it their new game to seduce me, I'll show these boys who really runs this filthy empire…
Dark Arranged Marriage Mafia Romance

I may be the bride—but this isn't my wedding.

You see, I'm pretending to be someone else and marrying the stranger that she was promised to.
My future husband is a ruthless man, and if he discovers my secret, I'm dead.
I have no choice but to succeed in my task.
Earn his love, his trust, and when he least expects it… kill him.
It was supposed to be easy.
I'd spent a year planning for every scenario. Every possible issue.
But then I made the biggest mistake of them all…
Dark Captive Mafia Romance
Available at the following major retailers: Amazon, Itunes Apple Books, Barnes & Noble, Kobo +. 
Drugged, abducted, and about to be auctioned by human trafficker's, there is no happy ending for me; and all I can do, is pray for a quick death before I'm handed off to one of these monsters.
Except my new captor isn't like the others.
He says darkness is where he feels most confident. Bloodshed is what fuels his ego.
And now, he owns me.
There is only one escape from my Monster, and that's to make him fall in love with me.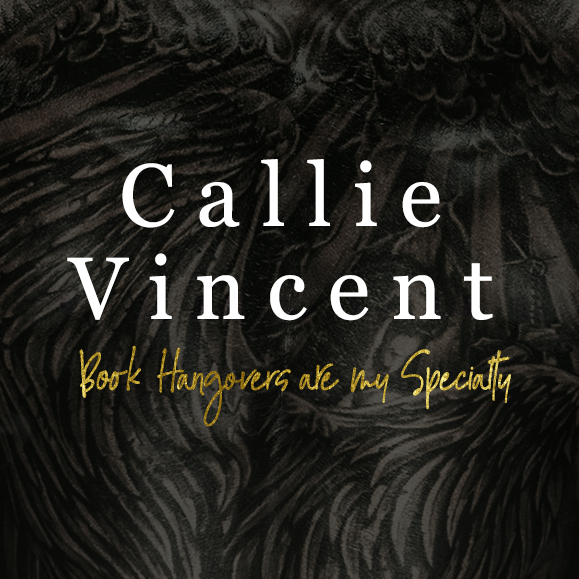 Dark romance Author
Callie Vincent
Callie Vincent writes Bastardly Heroes and Dark Romance. She lives in beautiful sunny California and spends her free time reading, writing, and buying as many new books as possible! If you want to more romance that is sure to give you an emotional hangover, follow her on Facebook
"Oh my lanta! What an amazing book. I was craving me a good mafia romance and stumbled upon this one. How lucky was I? This book has everything you want in a mafia story. There is mystery, action, heat, and an alpha male to die for. If you like Mafia Romance, pick this one up today!"
– Amazon Reviewer, Kingpin
"Callie Vincent is going to be a literary force to be reckoned with…this debut dark mafia romance is brilliantly written! A slight variation on the arranged mafia marriage storylines, the secrecy between families and chemistry between Israel and Bonnie is perfection! I am ready for Book 2 now! A definite 5-Star for your TBR shelf!"
– Amazon Reviewer, Kingpin
"Wow I was really surprised hope much I liked this book. It's definitely a nail bitting, toe curling kind of book. The whole book was intense with the family feud, crime and love kill dynamic between Bonnie and Israel."
– Amazon Reviewer, Kingpin